Jersey election expenses rate could rise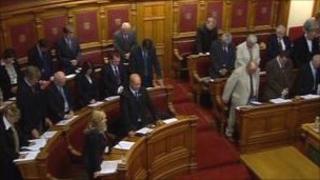 The amount candidates for the States of Jersey can spend on their election campaign could go up if members vote for the change.
If approved the amount would rise by the rate of inflation.
The sums, which were set three years ago, vary depending on whether people are standing for the office of Senator, Deputy or Constable.
They could range from about £1,700 for a Deputy in a country parish to more than £8,500 for a Senatorial candidate.
The group which draws up the rules said in many democracies spending limits prevented suggestions candidates had bought their way into power.
Everyone has to declare their expenses whether or not they are successful in the election.
States Members are due to debate the proposals in May.