Jersey stained-glass window set for French refurbishment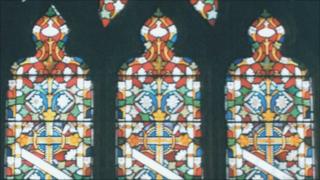 A "fading and cracked" stained-glass window at a church in Jersey is set to be taken to pieces and sent to France for refurbishment.
A member of the St Martin's Church congregation has agreed to fund the project and a church meeting has backed the move.
A report suggested the ageing window in the Lady Chapel might have been fired at the wrong temperature.
The island's Dean will be asked to give a licence for the project.
The weather, cleaning and condensation in the church could have all contributed towards the problems.
The Reverend Gerry Baudains, from St Martin's Church, told BBC Radio Jersey: "These stained-glass windows are very much part of our heritage.
"Perhaps in the past they haven't been looked after as well as we hope they will be into the future.
"We've had a donation which covers the full amount from a very kind parishioner who has been part of the parish church for many, many years.
"This is a project he really wants to do, so he's funding it."