Former States of Jersey politician dies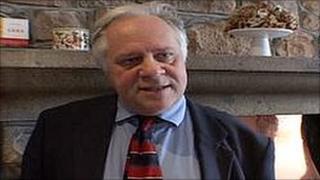 Tributes have been paid to a former States of Jersey politician who has died.
Mike Wavell, who was a deputy in St Saviour and the president of Jersey's old Defence committee, has died at the age of 64.
He had been ill for some time with cancer.
In 2005, Mr Wavell helped set up the Side by Side charity, of which he was a chairman, to help people affected by the boxing day tsunami in Asia.
The charity has continued to help victims of other natural disasters around the world, including the flooding in Madeira where he helped foster links with Jersey.
Acting chairman, Jean Le Maistre, served in the States alongside him and said the island has lost someone who made a difference to many people.
'Enthusiasm and friendship'
Former Bailiff Sir Philip Bailhache paid tribute to the work Mr Wavell did on Jersey's behalf.
"He was one of the first to realise the importance of community relations in the island and he was one of the first to build up links with Madeira," he said.
"I went there with him and his family on an official visit and it was clear that his enthusiasm and his friendship towards the Madeiran people was very much appreciated."
His wife Rosemary said: "Mike always said he was a simple Jersey boy and Jersey is where he belonged and where his heart has always been."
She added: "He was very proud of Jersey and is one of those people who always made negative things positive."