Islanders in Jersey discuss an increase in GST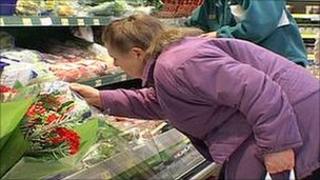 A Jersey politician said he believes it will not be long before the goods and services tax rises again.
The tax is set to rise from 3% to 5% in June.
Senator Alan Breckon is bringing a proposition to the States to remove the tax from food and fuel and is holding public meetings before it is debated.
The first of five took place at the Town Hall on Monday night and 40 people attended to discuss the increase in the tax.
Recent debates to remove the tax from food and fuel were lost by a handful of votes.
Senator Breckon also claims foreign businesses should pay more taxes.
"In the last budget individuals were targeted for taxation rather than businesses, there are still some companies operating from the UK who are not making any contribution and people think that is unfair," he said.
But Jersey's Treasury Minister Senator Philip Ozouf has said the move would cost the island £8m a year.
He said that if Jersey adopted the same VAT measures that are used the UK, it would be complicated and would cost £200,000 to £300,000 a year to administer.