Prisoners in Jersey could be repatriated under new law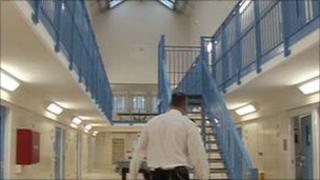 A new law could allow prisoners to be sent back to their home country outside the UK, when their sentences in Jersey come to an end.
Under the plans the Home Affairs Minister would issue a warrant to authorise the prisoner to be delivered to the authorities in their country.
The prisoner would be told in their own language and how the warrant would effect them would also be considered.
States members in Jersey will debate the proposed law in June.
It would affect prisoners who do not have close ties to Jersey.
At the moment, there is no law governing the rules for sending back prisoners from Jersey to places outside the UK.