Constable hopes for country park in St Helier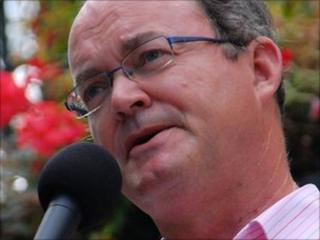 The Constable of St Helier has put forward plans for a country park on the edge of the town.
Constable Simon Crowcroft hopes the idea will be added to the island plan which will be debated on 21 June.
The St Helier politician wants a network of paths and other protected areas set up to the north of town.
"Let's look at the idea of creating a country park with access to woodlands and walks you enjoy in country parishes."
The Constable said residents of St Helier deserve the same opportunities as those in country parishes.
He said: "What I would like to see, and a lot of town dwellers would like to do is to have access to the countryside, which at the moment we don't have.
"We are very poorly served, not just as a town but as an island with open space, particularly in the town area."
The Jersey island plan sets policy for development in the island over the next ten years.