Police target drivers who use mobile phones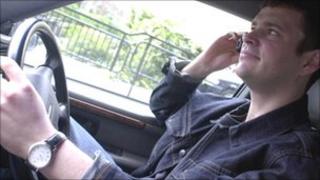 Drivers who use mobile phones are being targeted by the police in Jersey.
The States of Jersey Police said despite previous awareness campaigns there were still some who choose to ignore the dangers.
Jersey was one of the first places to introduce a ban on using a mobile phone while driving.
The law in Jersey differs from the UK in that in Jersey, you can be prosecuted for holding a mobile while driving.
In 2010, about 300 people were prosecuted. The maximum fine is £500.