Jersey politicians' outside interests could go online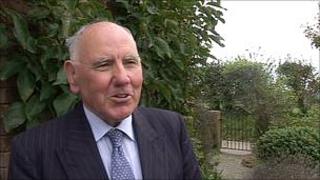 Outside interests, including the business activities of Jersey's politicians could be published online.
Deputy Bob Hill has asked politicians to agree to put them on the States of Jersey website.
Members interests are available at the States Greffe and anyone can look at them during normal office hours.
However the Deputy said it was nonsense that the information that was available in hard copy could not be made available online.
The idea was considered briefly in 2005 by the Privileges and Procedures Committee, but concerns about the possible security implications for States members and their families meant it was dropped.
Deputy Hill said he was not sure what those were and said they do not seem to apply when a member of the public inspected the register.