Jersey first aiders win contest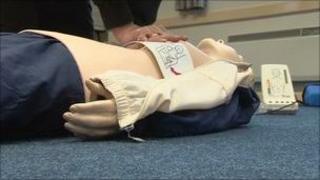 First aiders from Jersey have won three out of four events at the Regional First Aid Competition in Kent.
Teams from St John Ambulance competed against teams from Guernsey, Sussex, Surrey and Kent where the Jersey Badgers won their regional round.
The Jersey Ambulance Care team and the Adult First Aid Team also won their groups on Saturday.
Competition co-ordinator Lynn Bouchard said it was a "tremendous display" against the best of the South East.