St Lawrence allotments to be discussed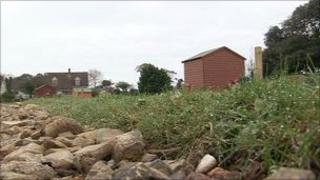 People in St Lawrence in Jersey will discuss the need for a new allotment with more than 300 people currently on a waiting list.
Land within walking distance of the hall has been offered to the Jersey Allotment and Leisure Gardening Association.
Officials will hope to gauge the level of interest in new plots in the parish.
The Association says it was important to work out the demand for the plots before taking the idea forward.
Sue Rodrigues, from a group of environment volunteers in the parish, said: "We think it is a vital step in the forming of a community spirit.
"Team St Lawrence has been working with volunteers in the parish for about two years and we already have that group with a complete commitment to the parish, volunteerism and community spirit."
Jeff Hathaway from the allotment and gardening association, said allotment schemes had already proved successful in Jersey.
He said: "We have a wonderful group of people, hugely responsible, love their gardening, love the social aspect of it and couldn't be happier."