Jersey sales tax still to go up 2% despite underspend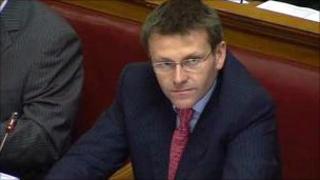 Jersey's Treasury Minister said Goods and Services Tax (GST) will still go up by 2% in June despite a £21m States department underspend.
Some of the money will be put in the bank and departments will use the remaining £13m to make cuts.
Senator Philip Ozouf said the underspend showed government departments were getting behind his plan to save £65m.
He asked for the savings in the 2011 budget to balance public finances.
Senator Ozouf said: "I will be in the coming days really engaging on this whole issue about how taxation is going to be increasing in the future.
"People are worried GST is going to be going up to 10%, it doesn't need to.
"Yes there are some challenges, like every other government in the world, about the changing demographics of an ageing society but we have very strong public finances."