Jersey prison drug problem doubles in a year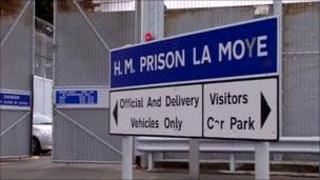 The number of prisoners in Jersey needing help with drug addiction has doubled, according to a prison service annual report.
In 2010 the number of prisoners needing drug detoxification treatment increased significantly, doubling to 68.
The HM La Moye Prison report also showed that the number of prisoners stayed much the same as 2009.
It found that the daily average number of prisoners was 178, down slightly from the 2009 average of 199.
The report also showed that more people from Jersey were sent to prison than those from the UK.
The prison was almost up to strength in terms of staff, but ended the year seven officers down.