Jersey charities given permit warning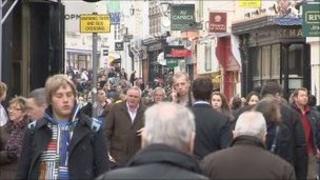 Charities in Jersey are being reminded they need permits to collect money in King and Queen's Street.
The Association of Jersey Charities said there had been complaints some had been collecting without permission from the Bailiff.
Lyn Wilton, from the association, said permits stop the public being constantly asked to give cash.
She said charities were allowed to collect in town every other week.
Charities using a team of collectors have to apply in advance for permission from the Bailiff's panel.