Jersey benefit change plan for survivors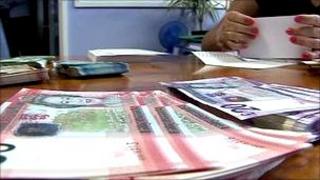 Tightening up rules on benefits paid to surviving partners if one has died could save social security £600,000 according to a Jersey politician.
Senator Francis le Gresley, who is putting forward the changes, said the current benefit was very generous.
For the past 11 years, people who's spouse has died in Jersey before reaching pensionable age have received a survivor's benefit.
Senator Le Gresley said such a generous benefit needed to be targeted.
Surviving partners receive the benefit for the first year and a survivor's pension after, which can amount to nearly £180 pounds a week.
There are conditions, such as not re-marrying or living with another partner, but the deceased spouse may only have paid the equivalent of four and half years in contributions, which is less than the current qualification time to claim income support.
It cost Jersey £4.3m last year and the Senator said by making it available to only to those with children in full-time education or those aged over 45 but below State Pension Age, could save a considerable amount of money.