Islands' coastguards to come together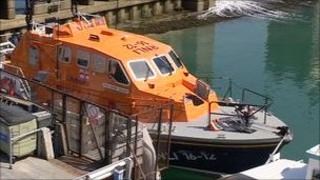 The Alderney, Guernsey and Jersey coastguard services are to join forces to create a new inter-island organisation.
The Channel Islands Coastguard (CICG) will have responsibility for setting operational standards and policy.
Jersey harbour master, Captain Howard Le Cornu, said the three coastguard departments had always worked closely in the past.
He said: "This won't change the level of service people see and receive."
Capt Le Cornu said the joint service would help manage emergency situations where "collaborative working, common practice and good communication" was vital.
He said: "It will strengthen and improve the way we do things by streamlining processes for search and rescue operations and reduce back up costs.
"As one group, CICG will be able to agree operating policies and standards as well as providing better resilience and support between the Islands."
Capt Peter Gill from Guernsey's coastguard said forming a Channel Island Coastguard with the endorsement of the UK Coastguard authorities would ensure the islands had better international maritime recognition.
He said: "On a practical level, as our coastguard team are already trained to UK standards there is no additional training required and little change expected, although we will be able to handle each other's radio frequencies and share radar and Automatic Identification System (AIS) data."
The CICG will not have any operational authority, each jurisdiction will keep operational control over current legislation for their territorial waters.