St Helier deputy urges search for other sites for homes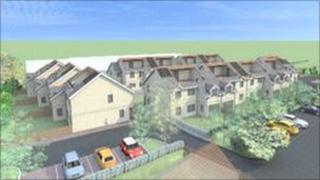 A St Helier deputy says there were plenty of other sites in the parish that could be used for housing other than a green field in La Pouquelaye.
Deputy Jackie Hilton held a meeting on Thursday opposing any development work on the field.
Field 1248, which borders Highview Lane and sits above Vallee des Vaux, has been suggested for development before.
But the field remains on the planning department green zone list, preventing any building work.
Another St Helier Deputy, Paul le Claire, wants it delisted and is backing a plan for homes, some of which would be given to the parish.
He was invited to the meeting but could not go, he said he would be addressing a meeting in June.
About 80 people were at the meeting and Deputy Jackie Hilton told them she felt there were plenty of other sites available in the parish that could be used for homes, including the old JCG building.
There are plans to build about 45 homes, classed as affordable housing, on the field.