Jersey children asked to walk to school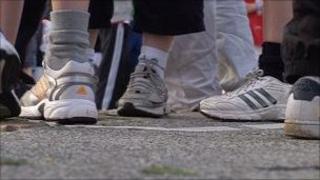 Children in Jersey are being encouraged to walk to school for the next two weeks.
The Eco-Active Walk to School fortnight is being held across the island and will end in a Schools Green Travel Day.
Parents have been given a leaflet from the States of Jersey transport team, asking them to encourage their children to get involved.
Schools will fill out a before and after survey to track their progress.
Constable Mike Jackson, the Minister of Transport, said the scheme fitted in with aims to reduce traffic in the island by 15% at peak time.
The Department also aims to develop travel plans and schemes highlighting safe routes to school.
It hopes it will make travel to and from school safer and more sustainable.