New president for Jersey Motor Trades Federation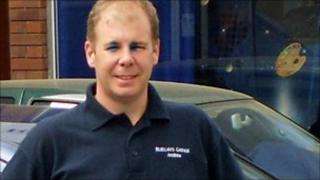 The Jersey Motor Trades Federation has elected a new president.
Andrew Ruellan of Ruellan's Garage is taking over from Iain Carse of La Motte Ford, who has completed his three-year-term of office.
Mr Ruellan has been in the motor trade for 26-years and now gives lectures in the UK, as well as owning his own business.
He said taking on the presidency was "a considerable challenge, particularly for an independent trader".
Mr Ruellan said it was important the motor trade spoke as a united voice.
He said: "In these days of constantly increasing regulation and government policies which impact on traders, it is vital that the trade speaks with a united voice.
"More particularly, is perceived as representing all aspects of the motor trade, from the major distributor to the one-man operation."