Jersey wild orchids bloom early in spring sunshine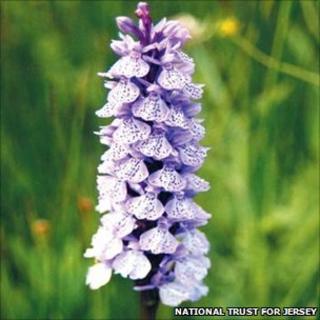 The National Trust for Jersey has opened its orchid field a month early after the bloom happened earlier than usual.
There are usually only 50 orchids in the field in St Ouen in May but this year there are more than 20,000.
The National Trust said that the flowers were already in bloom because of the early summer sun.
John Horn, from the National Trust for Jersey, said that the early bloom had caught him off guard.
He said: "The peak of the bloom is normally around 22 or 23 May but this year we were being clever and scheduled the opening a week early.
"But nature had other ideas and decide to push the bloom forward by three or four weeks."