Jersey politician wants tax exemption for food and fuel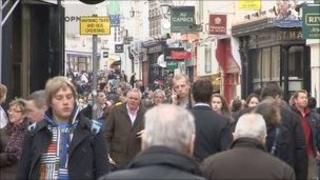 Jersey politicians are to debate whether to take the goods and services tax off of food and fuel.
Senator Alan Breckon is making another attempt to make basic essentials, such as food, heating and electricity, tax free.
The senator has held a number of public meetings in the past few weeks to get islanders views on his proposed tax exemptions.
He said he hoped public opinion would persuade States members to support him.
Early in May the Jersey Institute of Directors said it did not support the proposal because it was not the best way to help people who were less well off.
The Treasury Minister was also against the proposal, saying it would cost the island £8m a year in lost revenue.
Senator Philip Ozouf said if Jersey adopted the same VAT measures that are used the UK, it would be complicated and would cost £200,000 to £300,000 a year to administer.
In December 2010 a similar proposal was narrowly defeated in the States 26 votes to 24 after a day of debate.