Sales tax will remain on food and fuel in Jersey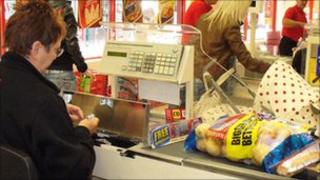 Jersey's goods and services tax (GST) will remain on food and fuel after politicians rejected calls for it to be removed.
States members voted 29 against to 22 in favour of removing the tax from food and domestic fuel.
Senator Alan Breckon asked States members to vote on the exemptions ahead of a planned GST rise in June.
GST is currently 3% but will go up to 5% at the start of June, the first rise since it was introduced in 2008.
Introducing his proposition, Senator Breckon told the States it was time to stop taxing food.