Jersey Senator will continue fight to get tax off food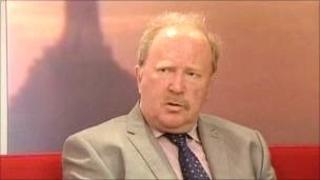 A Jersey senator has said he will not give up on his bid to have the goods and services tax (GST) removed from food and fuel.
Senator Alan Breckon wanted the States to exempt those items from January 2012, but members voted against the plan.
A seventh attempt to remove GST from food and fuel in Jersey failed when members voted 29 to 22 to keep the tax.
The tax will rise from the current 3% to 5% from the start of June.
Senator Breckon said: "It was a little bit disappointing, not for me because it is what I do, but for the many people out there who are struggling.
"They are not on income support, many people are working, bringing up families, retired and anything else."
Senator Breckon has not given up on getting GST removed from food and fuel.
He told BBC News: "When it goes up I will be there again, there will be another debate some time in the future."