Healthy food sales tax exemption wrong, says minister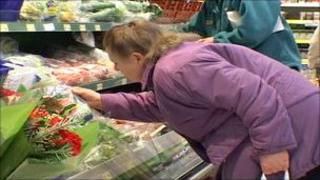 An attempt to make healthy food exempt from a sales tax is the wrong approach, Jersey's treasury minister has said.
Senator Philip Ozouf said taking the Goods and Services Tax (GST) off healthy food was the wrong way to promote healthy lifestyles.
Deputy Shona Pitman wants the health minister to draw up a list of foods that could be exempt.
She said it could be done reasonably quickly.
Deputy Pitman said: "A few weeks ago I asked questions in the house in relation to this and the health minister said a list was being put together.
"On top of that in 2008 again I heard that from the health minister of the time, I do not know why the treasury minister is saying we cannot do this."
'Promising or pretending'
A seventh attempt to remove GST from food and fuel in Jersey failed when members voted 29 to 22 to keep the tax early in May.
Senator Ozouf said this would be the eighth debate on food exemptions and it was wrong.
He said: "It's not right in my view, with the greatest respect to the underlying sentiments that we all want to encourage healthy lifestyles.
"We shouldn't be promising or pretending to deliver things we can't do.
"The health minister probably does have a list of healthy foods but that would have to be consulted on and look at the experience of other places."
The tax will rise from the current 3% to 5% from the start of June.
The debate over GST exemptions for healthy food will take place in July in the States of Jersey.