Bishop Crispian Hollis thanked for support to Jersey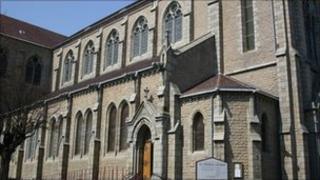 The Catholic Dean of Jersey has thanked the retiring Bishop of Portsmouth for the "great support" he has given the island.
The Right Reverend Crispian Hollis has been in the island in the past week and is due to stand down later in 2011.
Monsignor Nicholas France told BBC Radio Jersey: "We wish him well and now we look forward to a new life, new beginnings, with a new Bishop."
The island comes under the Catholic Diocese of Portsmouth.
On his latest visit to Jersey, the Bishop has admitted three future deacons as official candidates for ordination.
Monsignor France said there had been tremendous changes to the Catholic church in Jersey during Bishop Hollis's time in the role.
He said: "When he came here 23 years ago quite a few churches were run by religious orders rather than by his own priests from the diocese.
"We are also much more united in working as one and I think he was pleased to see that the communities aren't divided between the French, the English speaking and the Portuguese.
"From what he has been saying in his farewell speeches these last few days, without being complacent, he feels at least we were equipped much better than we were to face the challenge that the gospel has in every generation and every culture.
"We are very grateful to the Bishop for his great support for us, coming here and supporting us whenever we needed him."