Jersey petition to Privy Council over senator change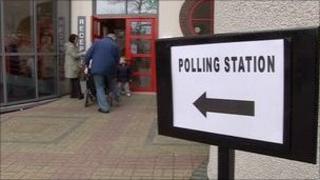 A petition has been handed to the UK Privy Council asking it not to back plans to reduce the number of senators in the States of Jersey.
Former politician Lyndon Farnham said he felt the rights of islanders to elect their politicians had been reduced by a third.
Jersey has had three different types of politician since the end of World War II - senators, constables and deputies.
Reforms agreed in 2011 aimed to reduce the number of senators.
'No public consultation'
It would see the number of senators, elected on an island-wide mandate, reduced from 12 to 10 from 2011 and from 10 to eight by 2014.
Reforms would also see all members, elected on the same day, serve a four-year term of office.
But there has been opposition from several prominent islanders who signed Mr Farnham's petition, as well as at least 2,500 islanders who signed another petition which would also be handed to the Privy Council.
Mr Farnham said there was no public consultation on the changes and by reducing the island-wide vote for senators, all voters had been significantly disenfranchised without their prior knowledge or consent.
He is asking the Privy Council to advise the Queen not to give Royal Assent without considering the views of the petitioners.