Order planned to protect working children in Jersey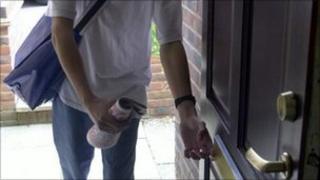 A politician is calling for more protection for children who have a job in Jersey.
Assistant Health Minister Deputy Judy Martin believes Jersey should pass an employment law similar to the UK's.
At the moment a number of companies in the island follow the UK law, which was introduced more than 25 years ago.
The new law would set out rules so children could not work until they were aged 13, and 13 to 15-year-olds would only be able to work 12 hours a week.
It also sets out that a child may not work during school hours or before 0600 or after 2015.
The order by the Health and Social Services Minister is due to be enacted on 1 October 2011.
Odd jobs
Before then, the States will give information leaflets to parents, children, young people and employers.
And children will be informed of the changes as they return to school in September.
Deputy Martin said the aim was not to stop young people working, but to make sure they were not doing too many hours.
But she said the law would not restrict children from babysitting or doing odd jobs for pocket money.
Lauren Lowe, 14, has been doing a paper round for the past year-and-a-half and said doing the deliveries six days a week did not affect her school work.
"It is OK, but after school when you are tired it is a bit of an effort, but besides that it is all right most of the time," she said.