Jersey health department wants more home care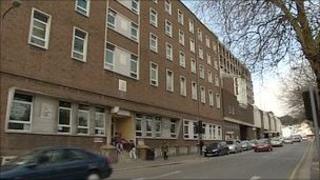 Jersey's health department wants to see more older people cared for at home rather than in hospital.
The department has begun a consultation to discuss how health and social care systems in Jersey need to change.
A report suggests the current service will not cope as the number of older people in society increases.
James Le Feuvre, director of strategy for health and social services, said he wanted a shift towards home care.
Ageing population
He said: "There is nothing inherently wrong with the way the services are just at the moment.
"What we want to do is to look forward and look into a scenario where we have a doubling of the ageing population and advances in technology.
"We recognise that just to carry on as we are will not be sufficient."
Possible models for future health care suggested by the health department include sharing out the work of family doctors, and enabling more people to care for themselves at home.
The number of people over the age of 65 in Jersey is expected to double by 2040, which Mr Le Feuvre said would put increasing pressure on hospitals and care homes.
He said: "We'll get more care in the community without any doubt, we will have much more joined up working with charities, the third sector.
"We really want to work more closely with GPs than we currently do because we think there is room for a different approach there to involve them more in providing some of the services in hospital as well."