Arab Spring leads to rise in Jersey bank deposits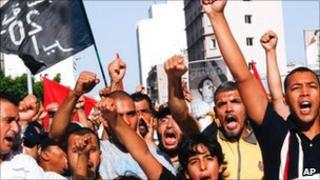 Political unrest in the Middle East has led to a rise in deposits at Jersey banks, according to the head of Jersey Finance Limited.
More money from the region has been placed in banks since the Arab Spring of civil war, demonstrations and changes in government.
Jersey Finance chief executive Geoff Cook said there had been strong growth in 2011.
Bank deposits have risen by 3%, with money from China also on the rise.
Mr Cook said: "As there are concerns across the region about stability, particularly international expatriates living in the region, [investors] will be looking at Jersey as a safe reliable jurisdiction where they can place some of their funds in a period of certain instability."
Deposits from the Far East and the Middle East increased to £10bn and £20bn in 2010, adding 18% to Jersey deposits.
Jersey has also been voted the Best International Finance Centre for the second year in a row.
Mr Cook said he attributed the win to the expertise and strong legal framework in the island.