Jersey long-term unemployment is double previous year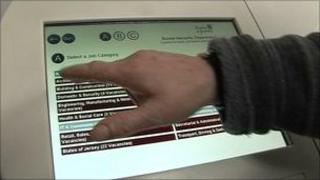 The number of people who have been unemployed for more than a year in Jersey has almost doubled, according to the States.
The overall figure for the end of May was 1,340 people registered with Employment and Social Security.
The overall number of unemployed is 280 more than in the previous May.
People out of work for more than six months are being urged to seek help from the jobs services provided by the States of Jersey.
Deputy Ian Gorst, the Employment Minister, said they were trying to put more effort into help the long-term unemployed.
He said: "So they get a good CV, they do some interview skill techniques and we overcome any confidence issues through mock interviews.
"So when they are presented to employers they put their best possible face forward and employers think, 'yes, we want to take them on'.
"There is lots of interactions and interventions we are trying to undertake to ensure people get back into the workplace."