Jersey review ordered into abuse inquiry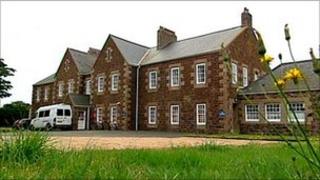 Jersey States is to hold a review of the inquiry into the management of a police investigation into alleged child abuse.
St Helier-based accountants BDO Alto reported in June 2010, but the States said concerns had been raised about the report's fairness.
Now the States has set up a sub panel to investigate issues arising from the report.
BDO Alto was unavailable for comment on the review.
The States said it had received concerns about why investigating officer Lenny Harper was not interviewed and how a national newspaper obtained a leaked copy of the report.
Deputy Trevor Pitman, who is leading the review, said: "We will focus solely on the questions arising from the concerns about how this report was produced."
A public hearing would be held in July and a report made to the States.
Police in Jersey began a covert investigation into alleged abuse at the former children's home Haut de la Garenne in 2006.
Seven people were successfully prosecuted for abuse offences.
Correction 6/7/2011: A previous version of this story stated that one member of staff at Haut de la Garenne was convicted following the police investigation into alleged abuse. In fact three members of staff, one resident at the home, and three other people were convicted of offences.