Group to raise profile of Channel Islands in the UK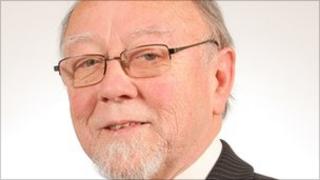 Politicians from Jersey and Guernsey are hoping to raise the profile of the Channel Islands in the UK.
The chief ministers of Jersey and Guernsey are meeting Members of Parliament in London on Tuesday.
The all-party Parliamentary Channel Islands Group was set up to encourage discussion between the governments of the UK and the islands.
Members discuss issues such as the reciprocal health agreement and funding for the BBC in the Channel Islands.
Jersey's chief minister Senator Terry Le Sueur said the island wanted to play a more active role in the group.
He said: "The group enables us to further promote the relationship between the UK and the Channel Islands, as well as to enhance the understanding among UK Members of Parliament of the issues facing the Channel Islands."
Guernsey's chief minister, Deputy Lyndon Trott said: "This ongoing support [from the group] is very much appreciated, and has helped us in building strong relationships with decision-makers in the UK."
Members of the group have been invited to attend a visit to Jersey on 15 and 16 July 2011.