Jersey Police make first woman a chief inspector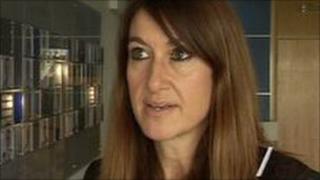 A police officer who worked on Jersey's first sex offenders law has become the island's first woman to be made chief inspector.
Alison Fossey will oversee crime operations for the States of Jersey police.
She was the senior investigating officer at the end of the historic child abuse investigation and wrote the force's child protection policy.
Ms Fossey also co-wrote Jersey's first domestic abuse strategy.
Chief Officer Mike Bowron said: "I am delighted that Alison has become the first woman to hold the rank of Chief Inspector in Jersey.
"She has a very strong track record as a senior detective and has already proven herself in developing strategies and policies that have made a positive difference to the policing of the island."
Ms Fossey said: "I am looking forward to using this experience to good effect in my new role so that we can deliver efficient multi-agency local policing which will tackle crime and protect the public."