Islanders rally to save Jersey kidney charity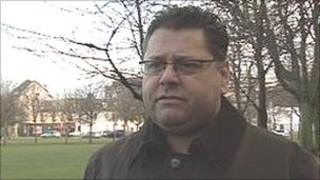 A charity for people in Jersey with kidney disease can keep going after islanders rallied round with donations.
The Jersey Kidney Patients Association (JKPA) has spent £19,000 this year and but has raised just £9,000.
There were concerns for its future after the group paid out more money than it was raising.
The charity funds people who travel from Jersey for treatment, can help with doctor and dentist bills, and helps provide kidney unit equipment.
There were fears there would be no further sponsorship from Jersey Post for the Rock in the Park Concert, which is a big fundraiser for the charity in the summer.
Charity chairman Peter Morris said the company had now confirmed the sponsorship had gone ahead.
He said people had been calling the charity's helpline pledging money.
"We have had calls in on our help line pledging money as well e-mails saying money is being sent," he said.
The charity has also been chosen as the main benefactor at this year's Battle of Flowers.
Mr Morris said: "In the 10 years I have been involved with the JKPA, I am continually humbled by the generosity of the people of Jersey."