Jersey police move to empty St Helier offices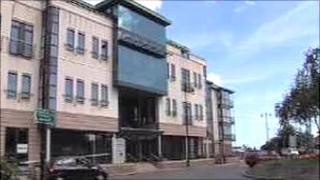 The States of Jersey Police will move a large part of their operations to an empty office building in St Helier.
Lime Grove House on the Green Street roundabout has remained empty since it was built in 2000.
The plan to move at least part of the police out of its Rouge Bouillon base was first suggested in the 1990s.
The States has already voted to give £18.1m towards the project, with a further £2m in 2012 and £1m in both 2013 and 2014.
Currently, the police force is spread over several buildings, including the former Summerland site.
More than 20 sites have been considered, including moving to the new building on the Esplanade Car Park.
'All islanders'
A total of 180 police staff - including special branch, scenes of crime officers and the joint financial crimes unit - will move out of the Summerland site, which is likely to be used for housing.
The cost of buying Lime Grove House has not been revealed.
Phase two of the project involves a refurbishment of the remaining facilities at the Rouge Bouillon headquarters to create a modern operational police station, including a custody suite.
Senator Ian Le Marquand, Home Affairs Minister, said: "The police service has operated for far too long in accommodation that is sub-standard and inappropriate for the delivery of modern policing.
"This will ensure we continue to have a police force that meets the needs of all islanders and keeps Jersey safe."