Changes planned for prescriptions in Jersey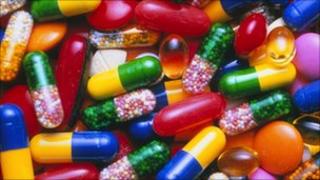 Jersey's health minister wants to change who can write medical prescriptions in future.
At present the minister can specify if doctors, dentists or vets are the appropriate practitioners for issuing prescriptions.
If agreed, the list would expand to include registered nurses, certified midwives or other practitioners the minister considered appropriate.
Deputy Anne Pryke is asking the States to agree to the changes.
The minister's proposal said research showed specialist non-medical prescribers could provide safe and cost-effective healthcare in other countries and Jersey should follow that lead.
It also claimed that benefits would include better management of chronic disease as well as treatment for an aging population and also public health education and promotion.
Senior Nurse Geoff White said having someone other than your family doctor writing medical prescriptions was the best way of meeting the needs of patients.
He said: "We have an aging population now, we know that for instance between now and 2040 there will be a 95% increase in the number of people over 65 and we are going to need to start to look at how we can effectively meet that demand in providing good patient care and good medicines management."