Jersey's Chief Minister names planning candidate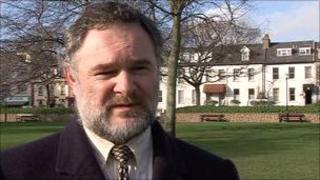 St Saviour politician Rob Duhamel has been nominated by Jersey's Chief Minister as the head of Planning and Environment.
Senator Terry Le Sueur put his name forward after the resignation on Tuesday of Senator Freddie Cohen.
Senator Cohen will now concentrate on his work representing the island in Europe and the UK.
Senator Le Sueur will put forward his preferred candidate on Tuesday.
The bailiff will then invite other nominations, and if there are any a vote will be taken.