Channel Islands child abuse text service launched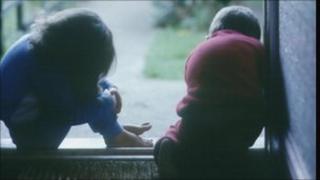 Suspected cases of child abuse on the Channel Islands can now be reported by using a special text message service.
The NSPCC hopes the move will encourage more people to share their concerns.
The text service was launched by the charity in May but the five-digit text number did not work across all the Channel Islands.
Nola Hopkins, NSPCC children's services manager based in Jersey, said it was vital people contact the authorities at the first signs of neglect or abuse.
She said: "We were extremely keen to rectify the situation as soon as possible so are pleased to announce that the new dedicated text number is now up and running.
"It is vital that we pick up on the signs of child abuse as early as possible but we know that the longer people wait, the less likely they are to act on their concerns."
A recent NSPCC poll revealed people were unlikely to report child abuse unless they acted immediately.
One in 15 people polled in the Channel Islands said they had been concerned a child was being abused or neglected, but 31% of those who did not report their fears immediately took no action later.
The text service was welcomed by the Jersey Child Protection Committee which joined forces with the NSPCC in January.
Mike Taylor, chairman of the JCPC, said: "I'm very pleased the NSPCC has re-enforced its commitment to help fight child abuse in the Channel Islands.
"Early feedback on the success of the UK pilot so far is a sign that the public regard the text service as a safe and accessible method of reporting their concerns."
The number for the service is 07786 200001.