Jersey Post breaches licence for bulk mail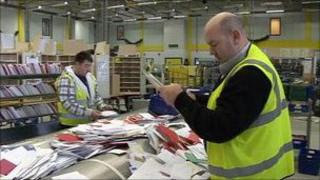 Jersey Post has breached its licence for not informing some of its bulk mail customers of a change in pricing.
It is required to publish the prices it charges its customers 21 days before they come into effect.
It follows an investigation by Jersey's Competition Regulatory Authority (JCRA) in November 2010 which found it did not tell its customers about the change.
Jersey Post said it was taking the breach seriously and seeking advice about what to do next.
The JCRA is an independent authority that enforces and regulates Jersey's competition law.
It has informed Jersey Post that it needs to take steps to address the breach.
John Curran, executive director of the JCRA, said: "The requirement to publish tariffs is there to help competition develop in the postal market.
"It also allows us to ensure the prices are fair and are not anti-competitive.
"We now need Jersey Post to take certain steps to address this breach."