Jersey ministers publish their expenses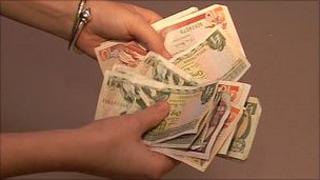 Jersey's treasury minister was responsible for more than half of the total ministerial expenses last year.
Details of entertainment and travel expenses for all ministers have been published.
Jersey's ministers and assistant ministers spent £26,000 on work-related travel and entertainment in 2010.
Treasury Minister Senator Philip Ozouf spent £13,634 on travel and accommodation, and £291 on entertainment.
He said last week on Twitter he would provide a full breakdown of those expenses.
Jersey's Chief Minister, Senator Terry Le Sueur, had the second largest expenses bill, £3,936, all of which was spent on travel and hotels.
The Home Affairs and Social Security ministers were the only ones to spend nothing on travel or entertainment last year.
Senator Ozouf said: "Last year I discharged pretty well the functions of a foreign minister, in addition to the treasury minister and the deputy chief minister.
"I think most members of the assembly will know that I try and work as hard as I can in the interests of Jersey. I travelled a lot last year, I did a lot, I went on numerous trips and there is obviously a cost incurred in doing so."