Call for double rooms in Jersey care homes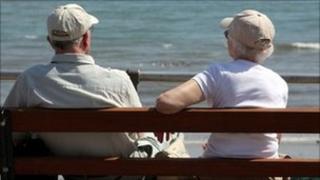 A Jersey deputy is calling for double rooms for couples in care homes.
Politicians are debating a new law that would help people afford long-term care without selling their homes.
Deputy Debbie de Sousa said: "I want health and social security to know that even if I am not elected again I will be lobbying for double care rooms in all our residential homes.
"We should not be separating couples who have been together all their lives, it cannot be right."