Wildlife 'at threat' during Jersey branchage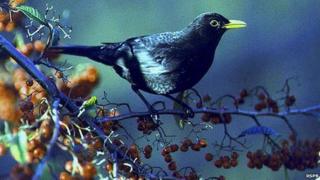 There are concerns that nesting blackbirds and greenfinch could be affected by Jersey's biannual practice of branchage.
Islanders who do not cut back their hedges that overhang roads and pathways can be fined.
There are inspections across the parishes of the island in July and September.
But environmentalist Mike Stentiford is warning people to be careful when trimming.
He said: "Over the past five or six years the seasons have drawn a little bit fast forward.
"I think a lot of people have taken advantage of that by cutting the hedges really severely without realising there are seven different species of birds that rely very much on hedgerows for nesting."
"The blackbird and the greenfinch have been known to nest as late as August."
Meanwhile the Constable of St Brelade, Mike Jackson, said he would be looking out for serial re-offenders during this year's branchage.
He said: "The penalty for not paying the fine is a visit to the Royal Court, so it is actually quite draconian but the law does go back quite a long time."