Jersey benefits system to be changed after review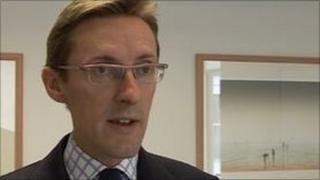 More could be done to get people off benefits and into work in Jersey, a review has found.
The International Centre for Public and Social Policy examined how Jersey was dealing with unemployment.
The review said the Social Security department needed to offer a more personalised service to job seekers.
The Social Security Minister, Deputy Ian Gorst, said he was looking at changes to ensure islanders were not better off on benefits than in work.
As a result of the report, the minister has already changed the law so people who do not actively seek work within a certain time lose a percentage of their benefits.
Deputy Gorst said: "I see at the coal face that it is quite difficult for people to get work and they have got to be determined to overcome the barriers they might have.
"We have to make sure that Income Support... really does help us to be able to engage with those people on benefits and get them back into work."
'Correctly monitored'
The change was welcomed by Malcolm Ferrey, of Jersey's Citizens Advice Bureau, who said: "It will get teenagers into the work ethic right from the start.
"However, a balance has to be struck between claimants being able to receive their entitlement and people being correctly monitored to make sure that they are seeking employment."
This summer, the minister will be looking at a number of other possible changes to the Income Support law.
These include a possible change to the law for job seekers aged under 19 who still live with their parents. Their benefits are currently treated individually but could instead be calculated as part of the whole household, taking other incomes into account.
The law could also be changed so that people who voluntarily resign from their jobs cannot claim any benefits for the first 13 weeks of being without a job.
The minister will also look at changes to the law so parents with children of school age must be available for at least part-time work. Full exemption from working could also be reduced from when their child is aged five, to age four.