Jersey gas prices to rise in August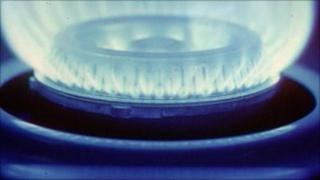 Rising gas prices mean you could pay about £190 more each year to heat your home in Jersey.
Jersey Gas said the increases were necessary because of continued high world energy prices.
Prices for gas will be going up by about 7% from the start of next month.
Paul Garlick from Jersey Gas said: "For our average central heating customer, the two rises put together will probably be about £190 on top of your gas bill."
It is the second time the cost of gas has increased this year in Jersey.
Customers will be paying about 15% more than at the start of the year, depending on their tariff.
Back in February when it rose, there were a number of complaints about rising energy bills so the Treasury Minister, Senator Philip Ozouf, asked Jersey's Consumer Council to investigate.
Senator Alan Breckon who heads it up said given the current economic climate, rising gas prices were making life difficult for many families.