Nine new staff at Victim Support Jersey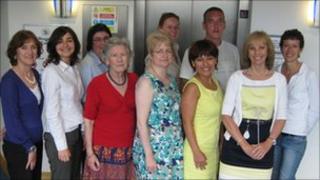 There are nine new staff members at Victim Support Jersey.
The volunteers have been trained and are now accredited to offer help and support to victims of crime and witnesses.
Victim Support Manager Hazel Jury said this brought the number of trained volunteers up to 26.
The volunteers range in age from 19 to 70 and have been trained by Michele Rickett, a Victim Support trainer from the charity's Northumbria organisation.
Ms Jury said: "The increase in numbers also means that we have more flexibility in matching volunteers with the people referred to them for help.
"We are always incredibly grateful when people come forward to do this work and give their time for other islanders."