St Helier Liberty Wharf parish rates discount probed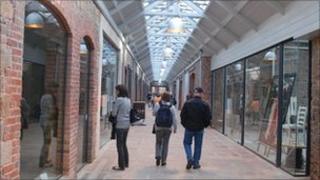 Rates payments for shops in Jersey's Liberty Wharf are to be examined after suggestions they are getting an unauthorised discount from the parish.
The Liberty Wharf shopping centre, at the former abattoir site in St Helier, opened at the end of the last year.
But Darius Pearce, from the market tenants' association, said he found out the shops had been charged less than a year's parish rates.
St Helier Constable Simon Crowcroft has called for an investigation into it.
Mr Pearce said there was no legal reason why a discount should be given as the site had been open for the whole year.
Constable Crowcroft, the politician who represents the parish of St Helier, said he had looked into the matter with his staff and rates assessors and could not see anything that was not "above board".
However, he said that as there were concerns, he said he would seek advice from the Attorney General about how to carry out an investigation into the situation as quickly as possible.