Jersey raises £11,000 for East Africa Red Cross appeal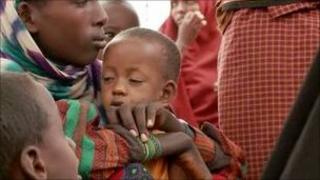 Islanders in Jersey have raised £11,000 for people in East Africa.
The British Red Cross is providing water, food and healthcare to the most affected communities.
The United Nations estimates more than 10 million people are struggling to get enough food in East Africa, and about a third of the population in Somalia needs humanitarian aid.
Andrew Baudains, chairman of the Jersey Fundraising Committee, is urging islanders to donate whatever they can.
He said: "To date we have raised £11,000 in Jersey for the East Africa Food Crisis Appeal and we are keen to continue to raise funds as the need for money becomes more and more urgent.
"In recent weeks we have regularly seen harrowing images of African communities in a truly desperate situation.
"We also see Red Cross and Red Crescent volunteers providing vital assistance, but this work needs to be funded and the need is colossal."
British Red Cross volunteers will be collecting at Jersey Airport on Saturday.