Durrell Wildlife Park's thank you to visitors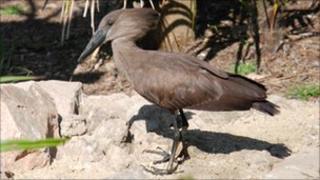 Twenty five years of conservation work in Madagascar is being celebrated at Jersey's Durrell Wildlife Park.
Entrance to the site in Trinity is cheaper this weekend for the annual Durrell Day events.
Originally a one-day event, Durrell Day has been extended to two days in the past two years because of its popularity.
Durrell said the event is a way to say a "huge thank you both to Jersey residents and visitors to the island."
During 2011, Durrell is marking a 25 years of saving species and supporting communities in Madagascar.
The Princess Royal Pavilion will be transformed into a bustling Madagascan village and there is a chance to learn more about the threats to animals in the island off the south eastern coast of Africa.
Kelly Barker, Durrell's head of marketing, said: "Madagascar holds a special place in our hearts here at Durrell.
"Whilst we cannot predict what the future holds or the challenges that we will face in Madagascar in the next 25 years we hope to see the restoration of some of the most threatened species such as the Madagascar pochard and the ploughshare tortoise back to safe levels."