Jersey's Prison improvement plan is nearing completion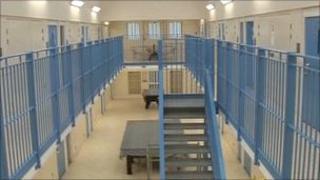 The plan to improve Jersey's La Moye Prison is nearing completion.
The Performance Improvement Plan was created after an inspection in 2005 raised concerns about the safety and security of prisoners at La Moye.
It suggested 163 improvements, such as reducing violence, supporting vulnerable prisoners and more education.
All but 10 of them were completed, five were rejected and another five are nearly complete.
But a committee that monitors the treatment of prisoners is worried that States spending cuts will not be possible without undoing some of that work.
The prison governor said the savings will have minimum impact on prisoners and La Moye had changed since the visit by the inspectors.
The old cells have been replaced by a new development which includes a gym and activity building.