Average Jersey household spends £724 a week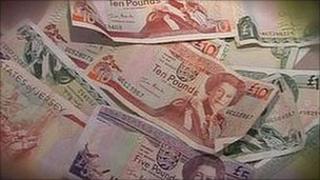 Households in Jersey spent an average of £724.20 a week to run their home in 2009-2010, according to a survey by the States Statistics Unit.
Housing and heating costs account for a quarter of that total, and families spend £68 a week on food.
More than 2,000 people recorded what they spent on their weekly shop, housing, leisure and transport.
Duncan Gibaut, the head of Jersey's statistics unit, said their efforts will help future decision making.
He said: "It is a very rich source of information, the last one from 2004-2005 is still being used.
"We get questions all the time from policy makers and from people in the community as to the effect of the introduction of taxes and changes in taxes on different household types."
In the 2004-2005 survey, the average weekly spend per week was £629.40