Tuberculosis rate rises in Jersey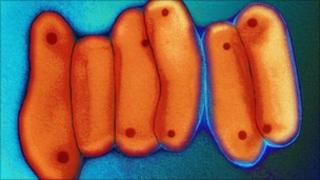 Seven people have had tuberculosis this year in Jersey, compared to four in total during 2010.
Breathing specialist, Dr Andrew Luksa, said there was no cause for concern but residents should be vigilant after the rise in the disease.
Dr Luksa said the increase could be a temporary "blip" but anyone who has a cough lasting for two weeks or more should see their doctor for advice.
Tuberculosis infects the lungs and causes breathing difficulties.
"I think prolonged unexplained symptoms should be referred to the doctor," said Dr Luksa.
"In a small island a one year increase may be just be a blip and we may find the rates falling back to our base line next year.
"Another thing which should reassure people is that if we do diagnose a case of TB we have an extensive system of contact tracing to check that any people who may have been in regular contact with the sufferer are screened to make sure that they do not have it."